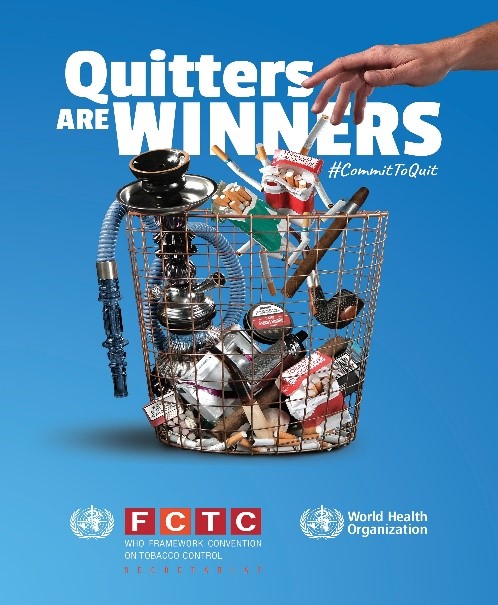 For 34 years since the historic resolution WHA42.19 was passed, World No Tobacco Day is celebrated on the 31st of May to raise awareness about the risks of tobacco use and its devastating effects on global health.
Roughly 8 million people die from tobacco-related diseases each year and respiratory diseases with one of the highest incidences are caused or worsened by tobacco use or smoke exposure.
Although this epidemic remains the most preventable cause of lung disease both in adults and children, the WHO Report on the Global Tobacco Epidemic released in 2019 shows that only 23 countries worldwide provide comprehensive cessation programmes that meet the best-practice levels.
Without solid commitments, meeting the targets of the Sustainable Development Agenda aims to reduce deaths from non-infectious diseases by a third, is far from reach.
The South-Eastern Europe Health Network joins the WHO annual pledge and calls on policymakers and stakeholders to reduce the burden on healthcare systems that is caused by tobacco by enhancing the political and financial support to tobacco cessation services.
The World Health Organization awarded Mr. Cornel Radu-Loghin, the Secretary-General of the European Network for Smoking and Tobacco Prevention (ENSP) with one of the World No Tobacco Day 2021 Awards in recognition of his outstanding contribution in the tobacco control field.
A Romanian national, Mr. Radu-Loghin set up the ENSP Network in 1997 under Belgium law, and expanded it gradually to 36 countries, supporting activists to promote comprehensive tobacco control policies. More recently, the ENSP was actively involved in the context of the launch of United Action Against Cancer, a Pan-European cancer movement, and the European Union's Beating Cancer Plan. Awards were also presented to the Research Group on Tobacco Control; the Ministry of Health of the Russian Federation; the German Network of Tobacco Free Hospitals and Health Services of the Federal Republic of Germany; and Dr. Müserref Pervin Tuba Durga, Vice President for Health, Family, Labor and Social Affairs of the Commission of the Grand National Assembly of the Republic of Turkey.