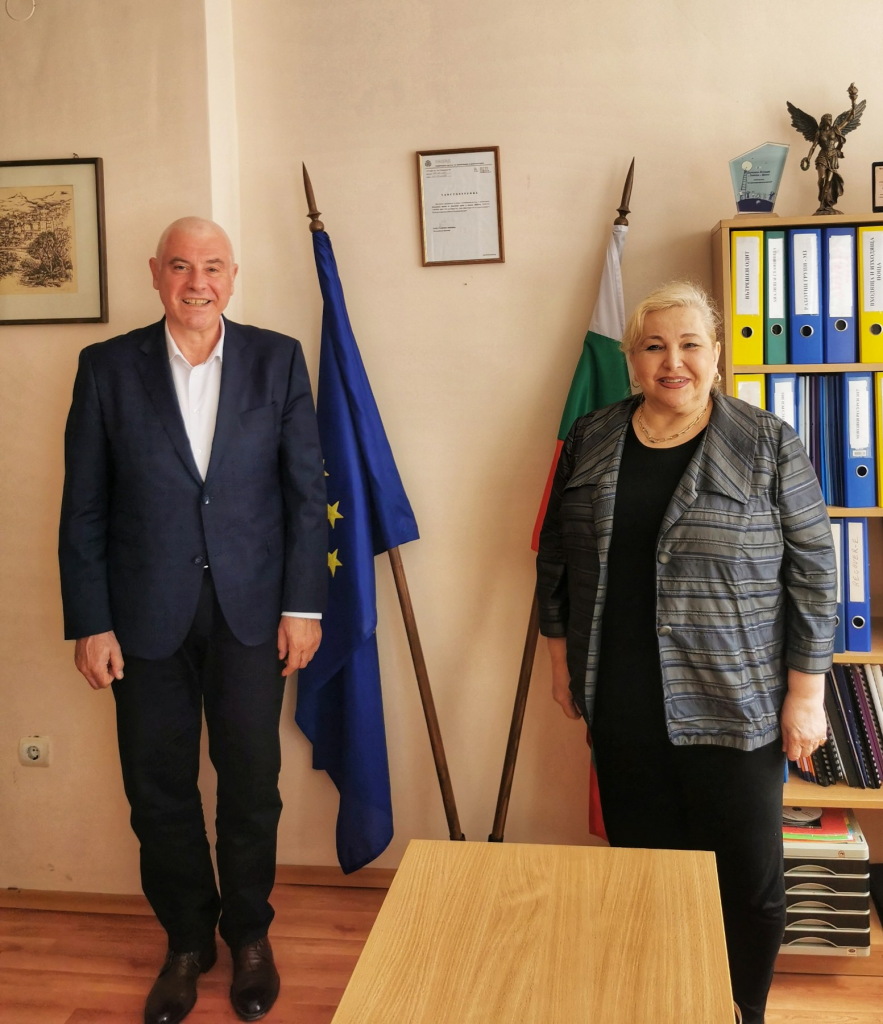 Sofia 14 July 2022 – Head of SEEHN Secretariat Dr. Mira Jovanovski – Dasic met today with the Director of the National Center of Public Health and Analyses Prof. Plamen Dimitrov.
Dr. Jovanovski – Dasic congratulated Prof. Dimitrov, a longstanding National Health Coordinator Alternate for the Republic of Bulgaria, on his appointment as member of the Executive Committee of the SEEHN.
Prof. Dimitrov reiterated his support to the SEEHN and presented the ongoing activities of the National Center.
The interlocutors also discussed the situation with the RHDC located in Bulgaria and recognized the potential of establishing another one dedicated to a topic of regional importance.In conclusion to the productive meeting, next steps towards expanding the cooperation have been defined.