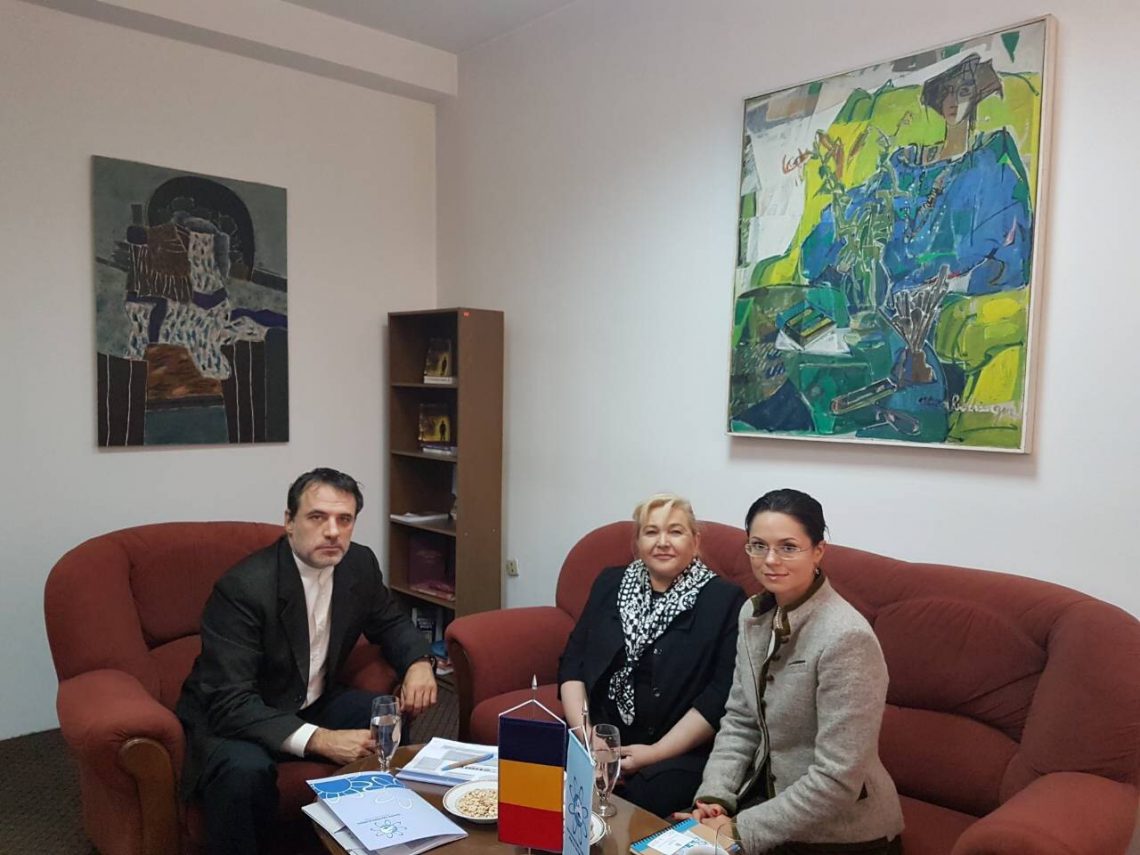 Director of SEEHN Secretariat Dr. Mira Jovanovski Dasic had a meeting with H.E. Viorel Stanila, Ambassador of Romania to the Republic of Macedonia on 17 September.
At the beginning, Dr Dasic thanked Romania for a fruitful partnership and for the support provided to SEEHN, particularly during the mandate of Mr. Razvan Vulcanescu, Romanian National Health Coordinator within the SEEHN Executive Committee.
Furthermore, recent activities of the SEEHN and the outcomes of the Fourth Ministerial Forum "Health, well-being and prosperity in South-Eastern Europe (SEE) by 2030 in the context of the 2030 Agenda for Sustainable Development" which concluded with the signing and approval of the Chisinau Pledge were presented.  Current and future plans of SEEHN, including the readiness to continue working on health issues in the Region and strengthening the role of the Secretariat itself were discussed.
Interlocutors exchanged also opinions regarding other regional networks and their interconnectivity with SEEHN.
In the context of the upcoming 39th Plenary Meeting to be held in Sofia on 23-24 November 2017, Dr. Dasic emphasized the importance of having a strong candidacy for counterparts in their capacity as National Health Coordinators.
Finally, Romania was praised for the fact that it is the first SEEHN Member Country willing to launch a second Regional Health Development Center beside the one Romania hosts in the field of blood safety a second one on sexual and reproductive health. Dr. Dasic highly welcomed the initiative and assured to provide all the assistance needed to that extent.