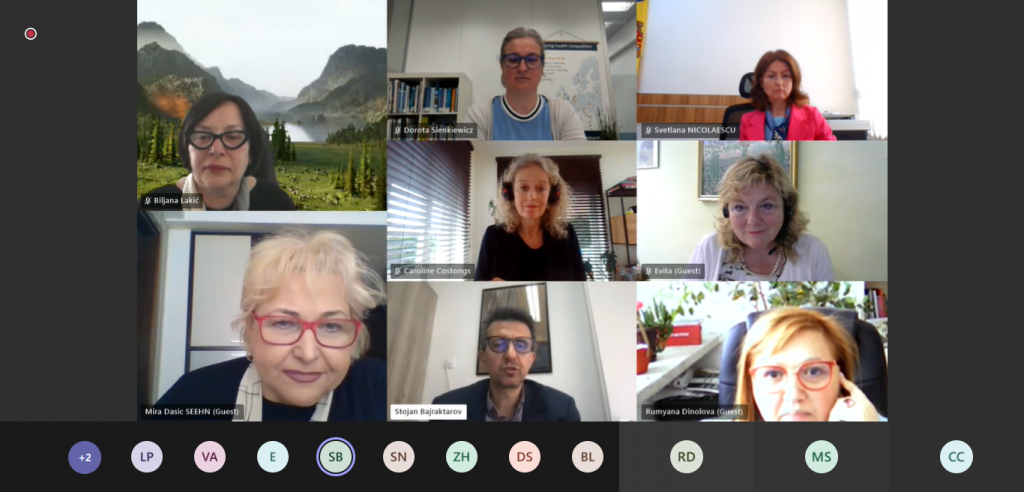 Today's meeting marked one year since the war in Ukraine started on 24 February 2022. This meeting is a follow up of the SEEHN- EuroHealthNet meeting held on 12 April 2022 between national health institutes and authorities in the countries neighbouring Ukraine.
This webinar had a two-fold purpose: 1) To discuss common and specific challenges related to mental health and psychosocial support mechanisms for Ukrainian refugees faced by members from EuroHealthNet's and SEEHN's networks. 2) To discuss which further support is needed or can be given, in terms of connections, information, joint advocacy and/or proposals for joint implementation measures of the public health institutes.
Representatives from Bosnia and Herzegovina, Bulgaria, Moldova, North Macedonia and Slovenia joined the discussions.
The countries have offered different healthcare services and psychosocial support to the migrants from Ukraine, yet, efforts are needed to improve access and bring them closer to the communities.
A joint Statement of EuroHealthNet and SEEHN shall follow early next week!
Stay tuned!