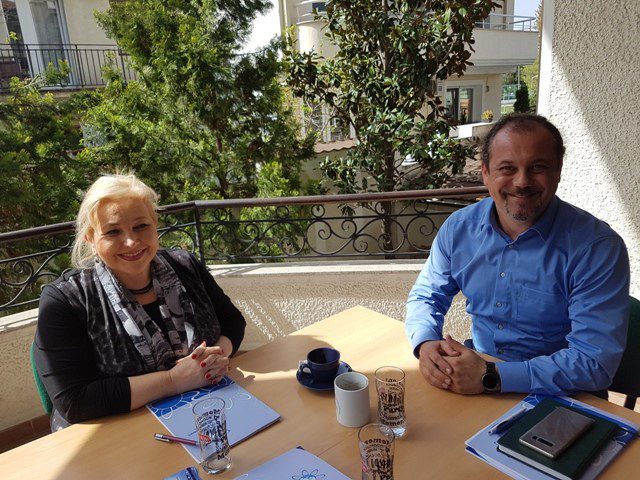 Skopje, 12.04.2018 Dr. Mira Jovanovski-Dasic, Head of SEEHN Secretariat and Mr. Igor Slavkoski, Head of Mission/Country Director of REC Macedonia and Deputy Head of the Business Development Unit of REC Head Office
In a friendly and relaxed atmosphere at REC's offices in Skopje, Mr. Slavkoski and Dr. Dasic mutually presented organizational, managerial structures, activities and projects of the respective organizations they represent.
 A very fruitful discussion was developed on the possibilities for mutual cooperation bearing in mind that the strategic focus of both organizations is contribution towards the achievement of the UN Sustainable Development Goals and 2030 Agenda for Sustainable Development.
Both parties agreed that the"concept of health is an essential element for the well-being of society and this concept does not merely refer to physical survival or the absence of disease, but includes psychological aspects, natural, environmental, climatic and housing conditions, working, economic, social and cultural life" (definition by WHO).
Mr. Slavkoski expressed REC's readiness to start cooperation with SEEHN in several areas of joint interest of Environment and Health i) Air pollution ii) Water and iii) Waste through possible involvement in capacity building activities and development of partnership projects.
Dr. Dasic presented the possibility for formalizing a partnership between SEEHN and REC by signing a Memorandum of cooperation in order to enhance future joint activities.
 This productive meeting concluded with the sharing of the day – to – day operation experiences and ideas for best practices.