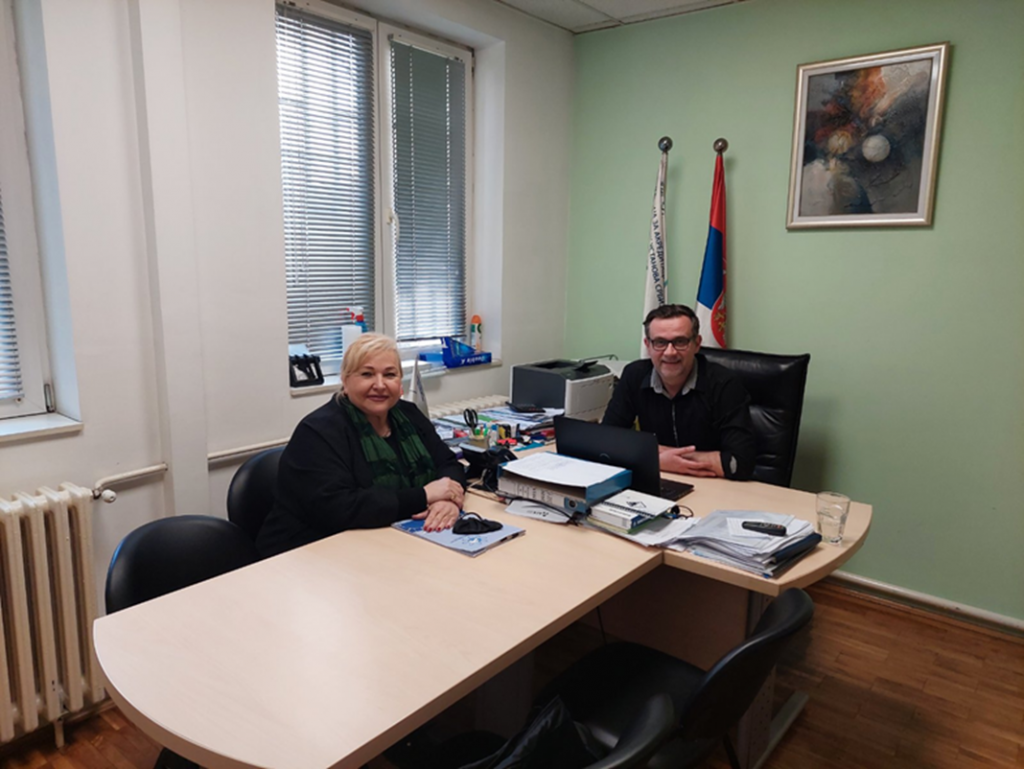 On April 8, Dr. Mira Dašić, the Head of SEEHN Secretariat met in Belgrade with Mr Vladimir Arsenovic the Director of the Agency for Accreditation of Health Care Institutions in Serbia and the Director of the SEEHN RHDC on Accreditation and continuous quality improvement of health care.
The parties assessed the status of the Centre's activities and discussed ways to further develop and expand its work in the field at regional level.
In the wake of the pandemic, joining forces to capitalize on the importance of continually improving the quality of healthcare is greater than ever and we must seize the opportunities to step up our efforts to strengthen and redesign our health care systems.
The interlocutors also agreed to organize a round table on mandatory versus voluntary accreditation of health care institutions, which will take place at the end of May 2022.
The visit is part of the SEEHN Secretariat's agenda to increase the visibility of the Network's RHDCs and enhance synergies between different areas of activity at the regional levels.