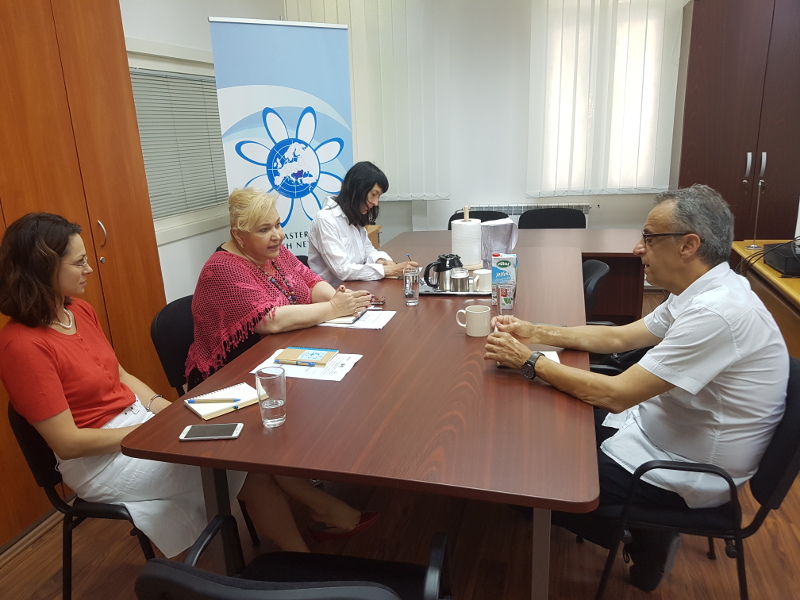 Director of SEEHN Secretariat Dr. Mira Jovanovski Dasic met today at the Seat of the Secretariat in Skopje Prof. Dragan Gjorgjev, Director of the SEEHN Regional Health Development Center (RHDC) for strengthening public health capacities placed in the Institute for Public Health in Skopje, Republic of Macedonia.
Dr. Dasic made an overview of the current developments related to the SEEHN. She shared medium and long-term plans aiming to identify challenges and opportunities for strengthening technical work of the SEEHN, in the light of the implementation of the recently endorsed Chisinau Pledge. The role of the SEEHN Regional Health Development Centers is instrumental to that effect. The results will be accelerated with the greater involvement of the SEEHN partners Dr. Dasic emphasized.
The discussion highlighted the need to guide the work of Regional Health Development Centers towards implementation of the Chisinau Pledge and increasing and strengthening partnerships at the national and sub-national levels. It has been concluded that the Regional Health Development Centers should aim to fulfilling the WHO requirements to become WHO Collaborative Centers.