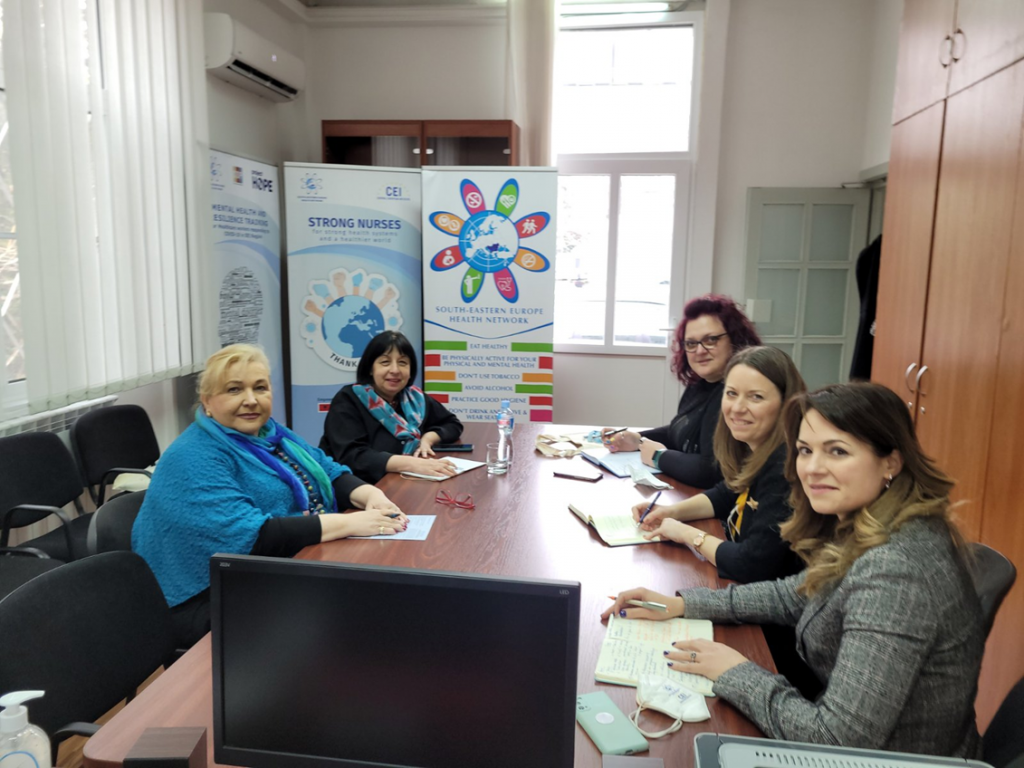 17 March 2022 – Dr. Mira Dasic, Director of the SEEHN Secretariat, held a meeting in Skopje with directors of the two SEEHN RHDCs, Prof. Silvia Bino, SEEHN RHDC on Communicable Diseases (SECID), hosted by the Institute of Public Health of Albania and Dr. Milica Stanisic, RHDC on Non-communicable diseases (NCDs), hosted by the the Institute of Public Health of  Montenegro.
Starting with the conclusions from the Ad-hoc Plenary Meeting related to the Fifth Ministerial Forum, the dialogue continued with defining the specific role the RHDCs would play at the high-level forum and beyond; to act as satellites of health expertise and deliver health data for information-based decisions leading towards adopting adequate health policies.
The interlocutors concluded that there is space for a more visible role for the RHDCs and agreed to continue advocacy for new directions of action and new projects as well as all other initiatives related to public health that might be of interest for the Region. With that in mind, a visit to Albania has been included in the agenda for this year.