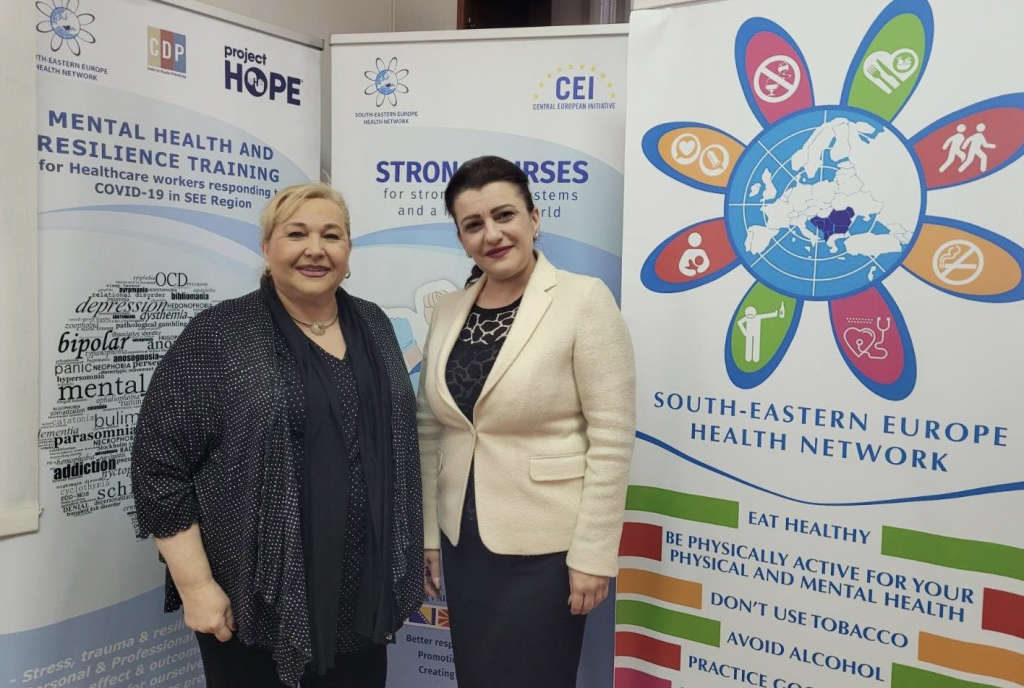 Skopje, 21 March 2022 – A week after she was appointed as the National Health Coordinator of the Republic of North Macedonia, Prof. Elena Petrova-Kostova, MD, Faculty of Medicine, Skopje, paid a working visit to the SEEHN Secretariat.
At the meeting, Dr Dasic, the SEEHN Secretariat Director, presented the last year's achievements under the Serbian Presidency. She shared short and medium-term plans aiming to identify challenges and opportunities for strengthening the practical aspects of the work of the SEEHN. In addition, she explained the role of the SEEHN Secretariat and emphasized its importance as the main engine for providing administrative and technical support to the Network's activities.
Prof. Petrova-Kostova offered her full support to future SEEHN endeavors aimed at boosting regional cooperation, especially in the area of public health.
The discussion stressed the need to take follow-up actions on the Ad-Hoc Plenary meeting that took place on 17 March 2022 online, when the Fifth Ministerial Forum and the Ukrainian crisis were identified as key priorities. Both parties agreed that intensifying the dialogue in the next period is the best way forward.