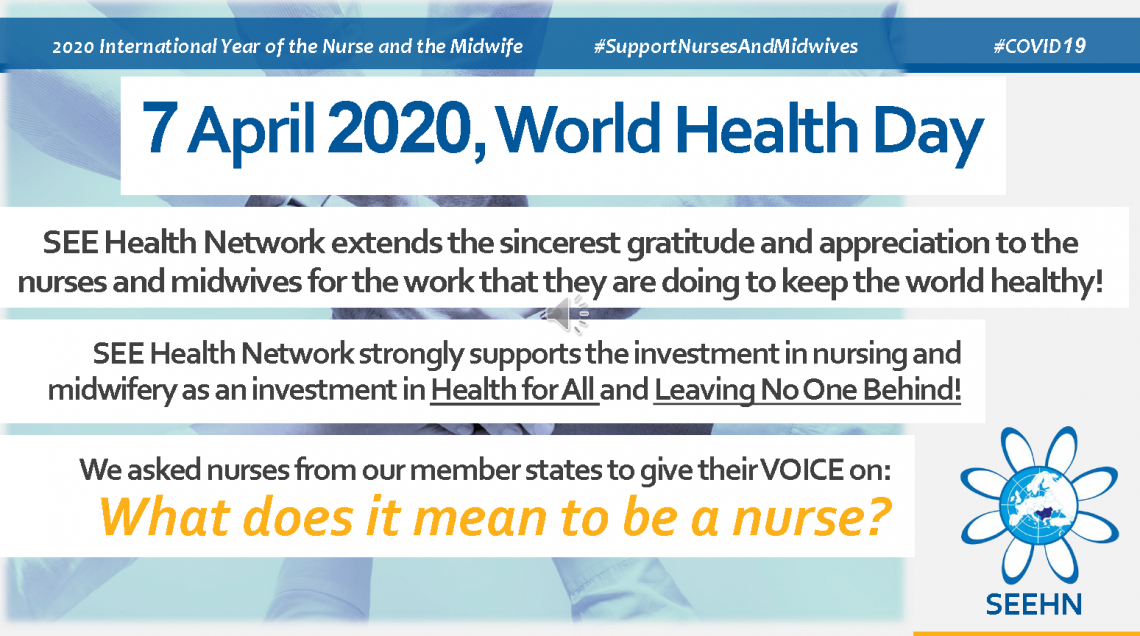 SEE Health Network extends the sincerest gratitude and appreciation to the nurses and midwives for the work that they are doing to keep the world healthy!
SEE Health Network strongly supports the investment in nursing and midwifery as an investment in Health for All and Leaving No One Behind!
On behalf of 7 April 2020, World Health Day
We asked nurses from our member states to give their VOICE on:
What does it mean to be a nurse?
THANK YOU for keeping the world healthy!