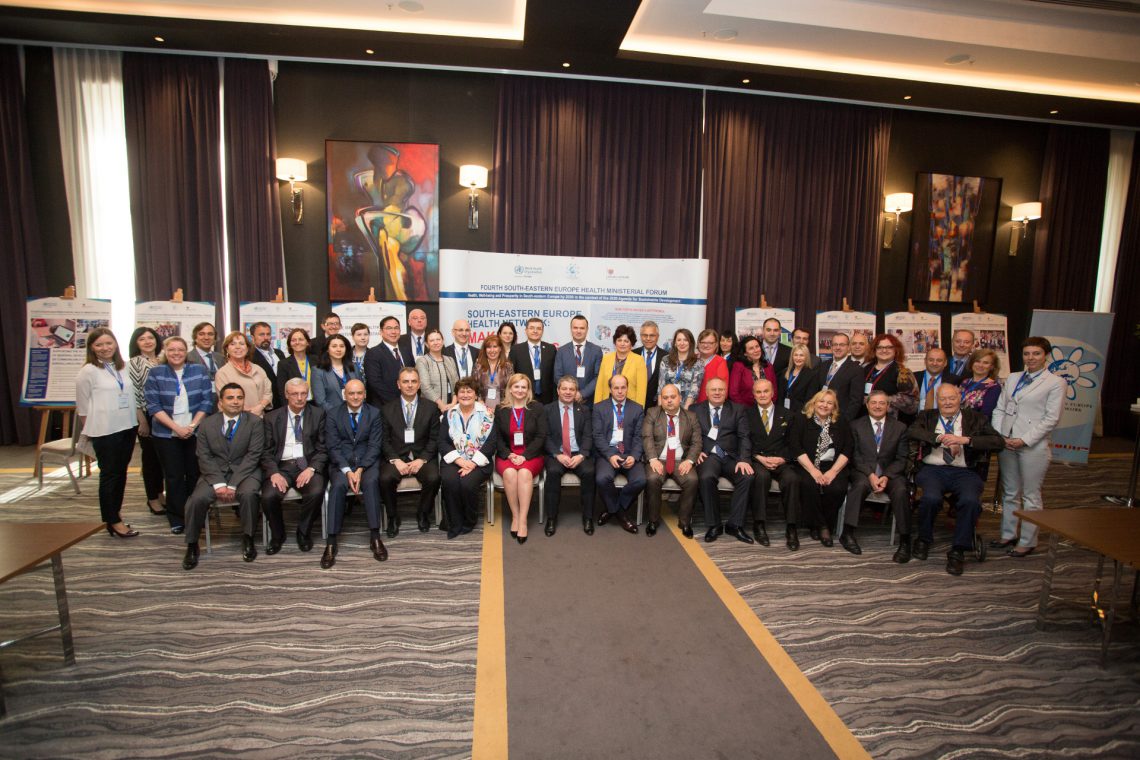 The Fourth Forum, under the theme "Health, well-being and prosperity in South-Eastern Europe by 2030 in the context of the 2030 Agenda for Sustainable Development" was held in Chisinau, Republic of Moldova on 3-4 April 20017.
The Forum was hosted by The Government of the Republic of Moldova and organized jointly by the South-eastern Europe Health Network in collaboration with the WHO Regional Office for Europe.
The high-level representatives of governments in the SEE region and beyond, discussed in an open and constructive atmosphere and identified common challenges, strategic achievements and priorities of the SEE regional cooperation in public health.  They mutually introduced joint subregional and national actions in the SEE region, for implementing and achieving the United Nations Sustainable Development Goals (SDGs), with the objective of better health, equity and accountability, as high priority for underpinning political cooperation and economic development in the SEE region.
More than 15 years of SEE cooperation (2001–2016) is streamlining towards the global and European efforts, for achieving improved health, equity and accountability, building on major European resolutions, charters, communiqués, treaties, frameworks and action plans, including the new European policy framework for health and well-being, Health 2020.
The endorsement of the Chisinau pledge, by nine south-eastern European countries – Albania, Bosnia and Herzegovina, Bulgaria, Israel, Montenegro, Republic of Macedonia, Republic of Moldova, Romania and Serbia, on  April 4th  2017, established the basis for the continuation of the cooperation in public health, in the forthcoming period.
*photos copyright – WHO/Igor Vrabie
*photos copyright – WHO/Igor Vrabie